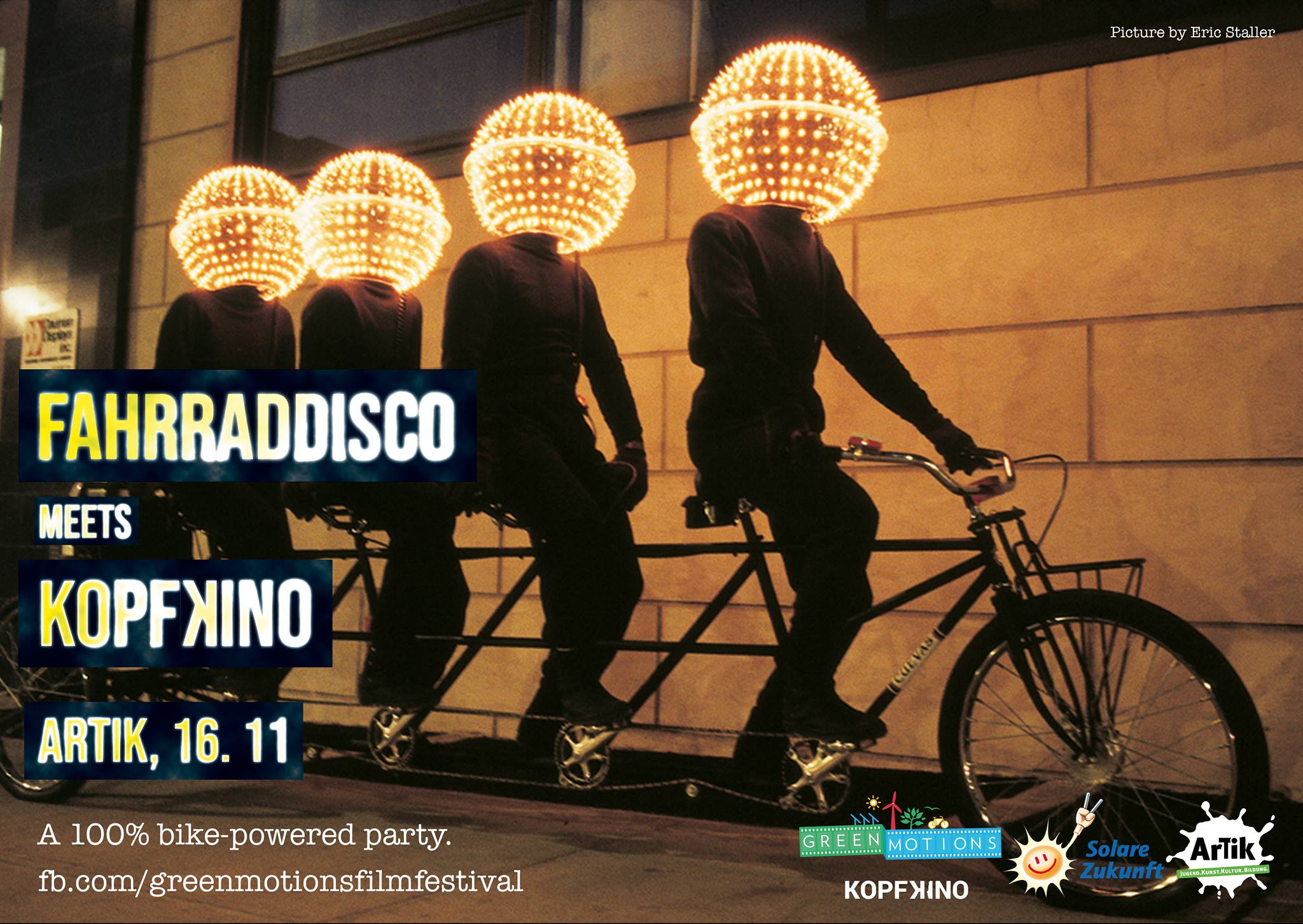 🚴‍♀️ A 100% Human Powered Techno Party. 🚴‍♀️
7 Bikes generate the power needed to run lights, speakers and the equipment of the Djs to keep the party going.
This year the Greenmotions Filmfestival and Solare Zukunft e.V.
teamed up with the Kopfkino Crew (Kopfkino.Freiburg) in order to offer an immersion into the local emerging techno scene.
As every year, the Fahrraddisco is an occasion to bring together our public, volunteers, directors and the participants to celebrate the opening of the Greenmotions Filmfestival 2018!
Join us on November 16th to take part in Freiburg's ONLY sustainably powered techno party and support our initiative.
🔥🚲🔥LINEUP🔥🚲🔥
//// TBA (LIVE!)
//// Ngoma
//// Bonn [Kopfkino.Freiburg]
//// PHILIP KIRSCH [Kopfkino.Freiburg]
More about the Greenmotions Film Festival:
http://greenmotions-filmfestival.de
More about Solare Zukunft:
http://solarezukunft.org
Kopfkino on facebook:
https://www.facebook.com/kopfkino.freiburg