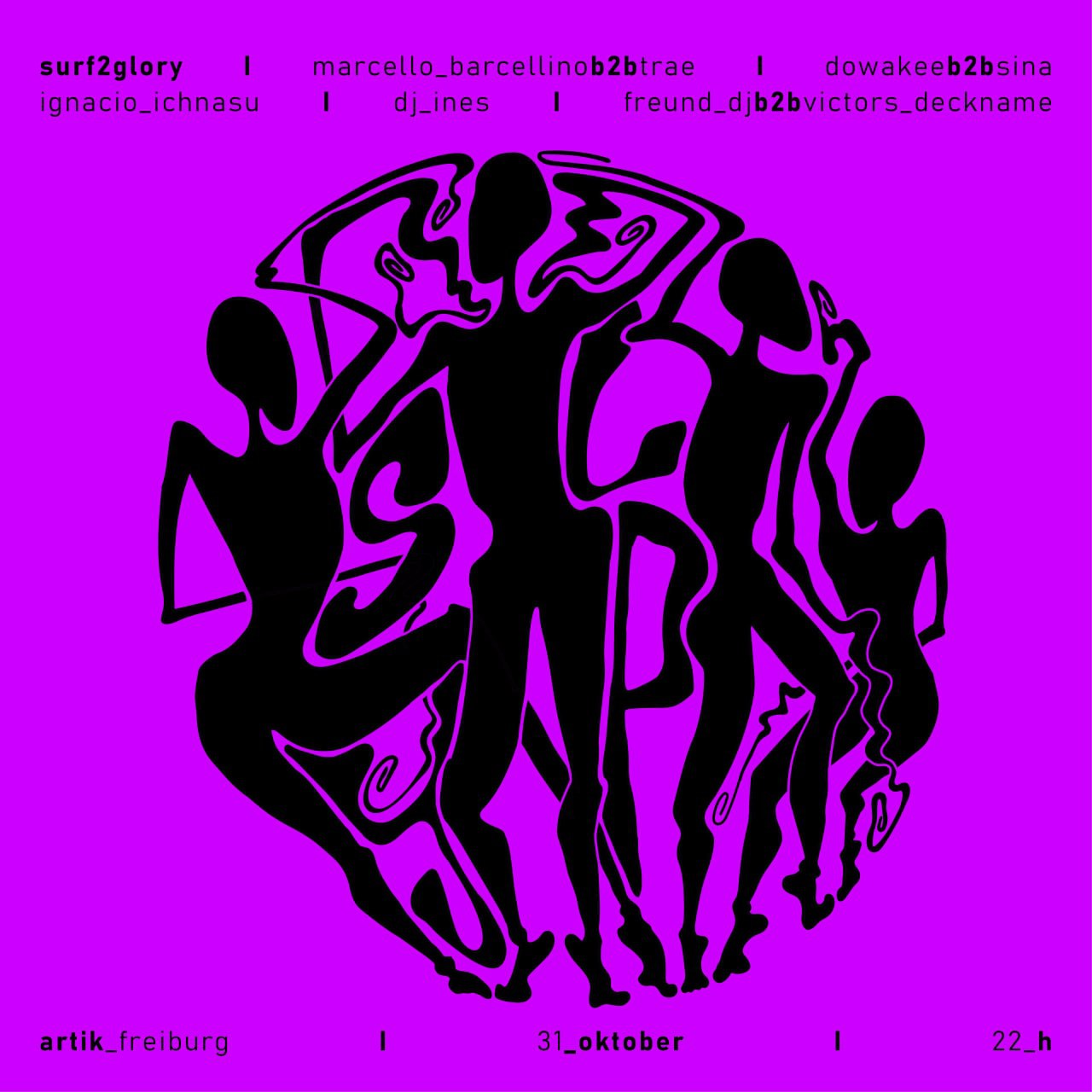 supportyourlocalparty
We are back at beautiful Freizeichen for another party.
This time we have something special for u, surf2glory is coming in town!
_____
First we want to say that there is no place for SEXISM, RACISM and any other kind of discrimination at our Party! People who can't accept this are NOT WELCOME at our Party.
We will have a Awareness-Team on side. If u feel unsafe or experience any kind of harassment u can talk to our Awereness-Team!
You recognise them wearing a safety vest.
_____
On the first floor our Freund DJ B2B with Viktors Deckname will make u shake ur hips to get started for the night. Followed by trae. and Marcello Barcellino u will get in the right groove for the final round of the night when surf2glory takes over and serve u the best high energy sound.
Upstairs we will have some chilled hiphop, funk and soul-tunes cooked and played by our lovely DJ Ines followed by Sina and Dowakee and last but not least Ignacio Ichnusa.
Floor 1:
Freund DJ B2B Victors Deckname
trae. B2B Marcello Barcellino
Surf2glory
Floor 2:
DJ Ines
Dowakee b2b Sina
Ignacio Ichnusa
_____
Doors:
22h
Nevertheless there will be some tickets at the door!
We encourage u to get tested before the party.
_____
We are looking forward to this special night.
Until then,
supportyourlocalparty