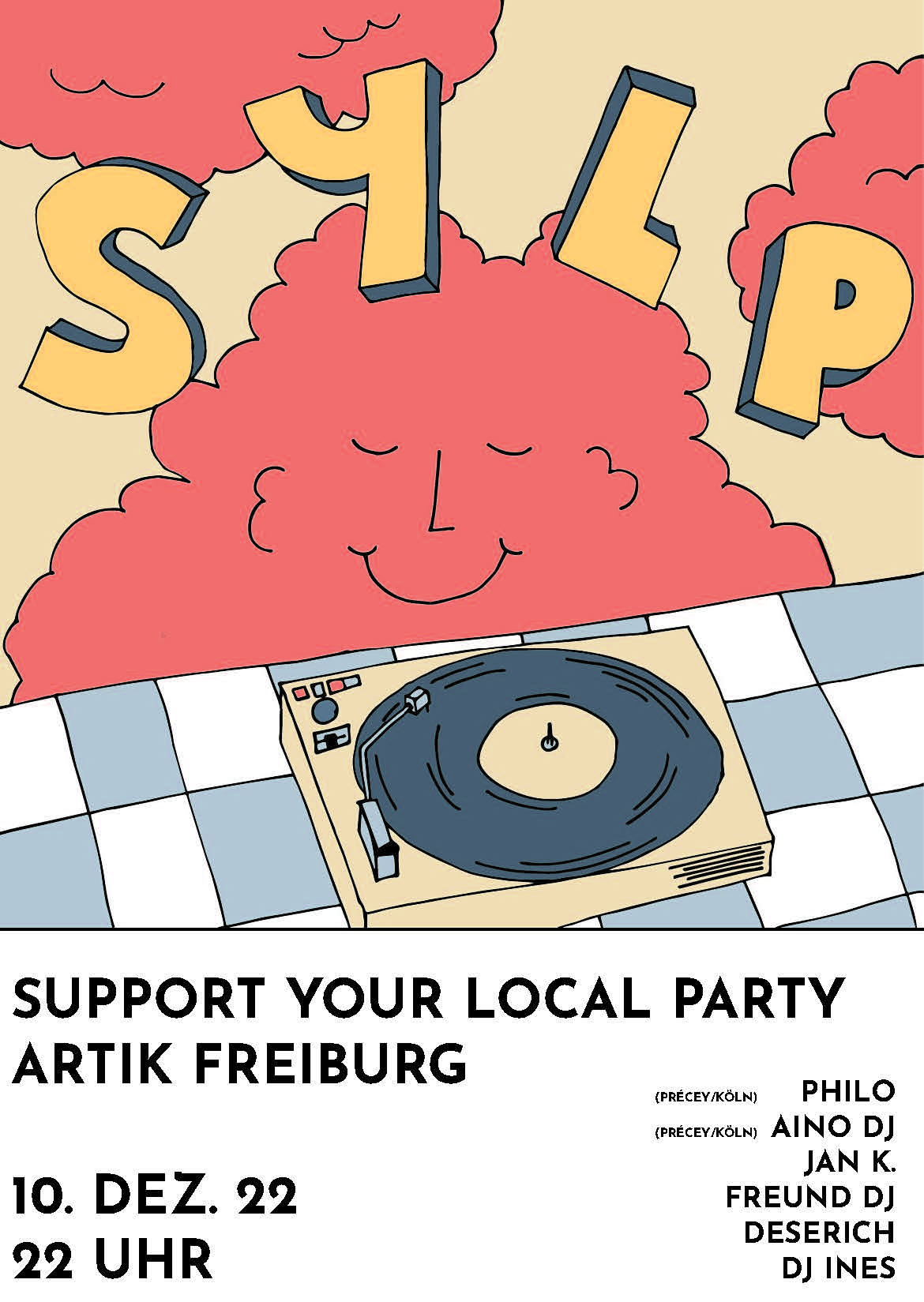 SYLP 10.12 @artikfreiburg
We are back at Artik Freiburg, but first we want to say something very important:
_
– There is no place for Sexism, Racism, and any other discrimination at our party! People who cannot accept that are not welcome at this event.
– We are a LGBTQI+ friendly party and try to make the party as safe as possible. Come as you are!
– Please accept other people's boundaries. Only yes means yes, NO means NO!
– There will be an Awareness Team on side. If you feel unsafe or experience any kind of harassment, you can always talk to the team members on their stand or you can call them. (Number will be published at the day of the event)
– Filming and taking pictures is not allowed. We know that it can be nice to have memories of the night on your phone, nevertheless many people feel uncomfortable by photography or filming. Therefore, we decided on banning both in general.
PLEASE TAKE CARE OF EACH OTHER IN GENERAL!
If YOU SEE SOMETHING WRONG GOIN ON, CONTACT THE PERSONS AT THE BAR, THE SECURITY, THE AWERENESS TEAM OR THE DOOR.
__
BOOKING & FLOOR INFORMATIONS:
On the first Floor we are verry happy to present AINO DJ & PHILO from the @precey__ collective based in cologne. They will open the night from 11pm till 3am for an extended set full of groovy breaks, heavy rhythms and high energy sound. After them our crew members Freund DJ & Jan K. are joining forces to deliver you a special closing set. They are ready to surprise you with some juicy songs which will make this night unforgettable without loosing the energy from our guests before.
On our second Floor our Members DJ Ines & Deserich are ready to deliver you some sexy house and disco tunes all night long from 10pm till 3am. If u want to have some chilled and groovy atmosphere for the start of the night, this your place to be. Be ready to shake your hips to their hot and sexy musical selections.
__
Start: 10pm
Entry:
Presale: 12€ – Click me! 
Door: 14€
__
We are looking forward to see you on the dancefloor!
Till then go and
supportyourlocalparty