╣ brighter days ╠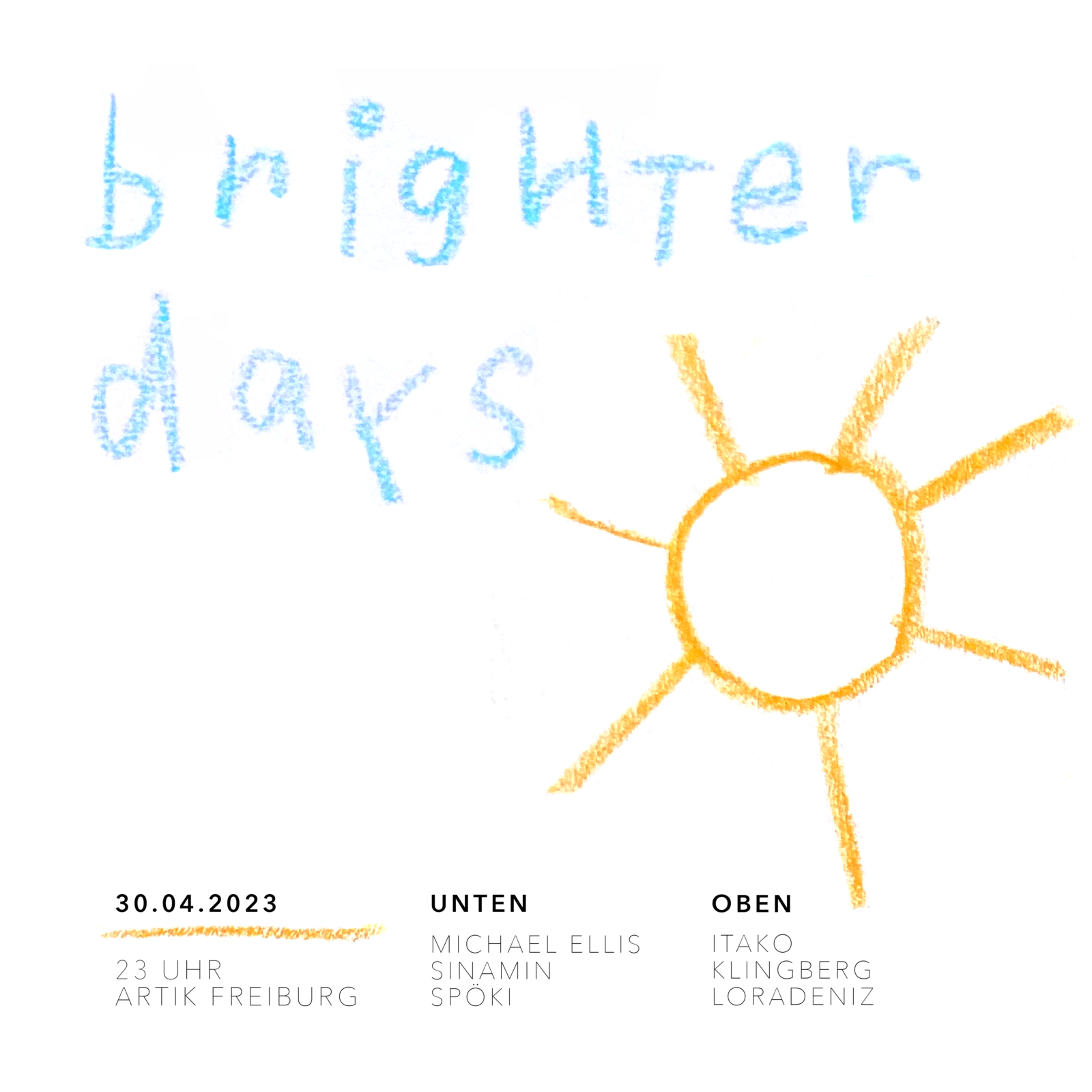 Kicking off the new (maybe) event series by Michael Ellis and Klingberg, we invite you to dance with us and all of your friends into the Month of May.
Upstairs, Klingberg opens the night for Amsterdam-based @loradeniz. Double-heading Dekmantel festival last year, she's in control melting heavy bass and hitters. @itako.disco from Strasbourg of Reach Another System fame will close the night somewhere between bass and instrial.
On the ground floor, House-head @that_ellis invites @dj_spoeki for that Italo-80s-Hands-Up-sound. Pushing the boundaries of where Disco begins and House Music takes over, they provide the frame for @__sinamin . Sun-lit music of happiness, she's usually throwing down her jams at Bucht der Träumer and Fusion. Catch her this spring, because summer's going to be hot.
🌷"It's a Spring Affair" – Donna Summer 🎵
No acceptance for any disrespectful behavior.
Respect everyone's personal space.
No phones on the dancefloor.
Artwork by @shayayaayy
Start: 11pm
Presale: Click here!
__
We are looking forward to see you on the dancefloor!
NO SEXISM! NO RACISM! NO TERFS/SWERFS! NO BULLSHIT!