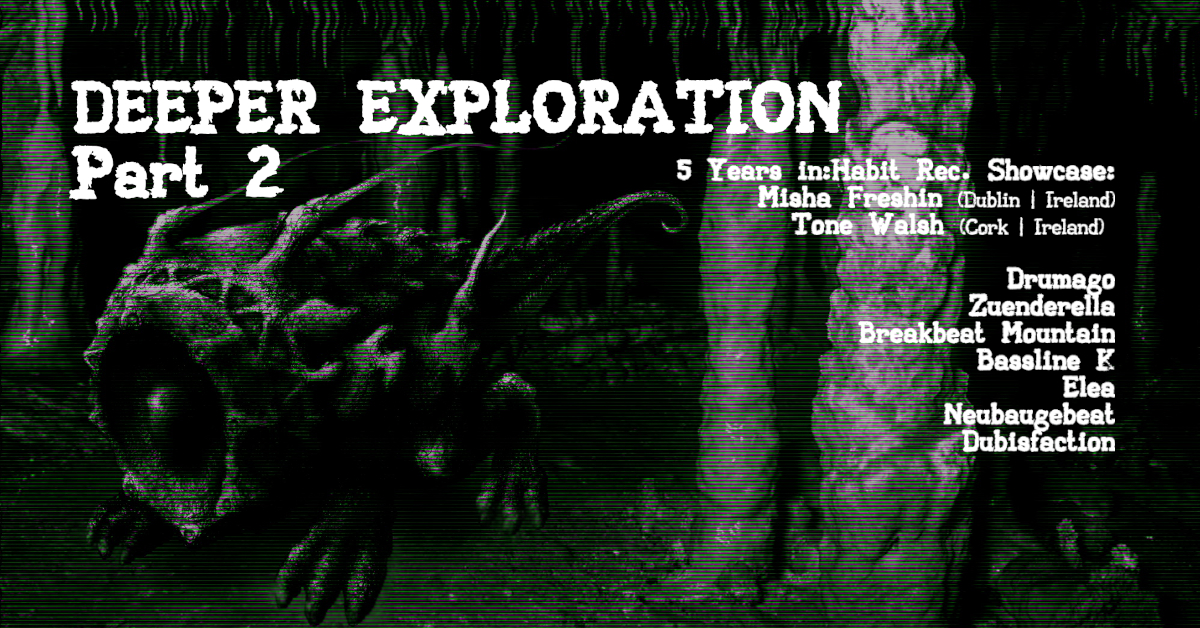 We plunge a second time into the unknown depths of the Rave Cave! Our expedition leaders guide you on two routes into a world full of adventure and mysterious sounds that will shake you to the core but at the same time captivate you with their beats and synths.
Side Route Exploration:
We take you on a musical journey of discovery into the most remote niches of the Subcave. Neubaugebeat will drive you into another dimension with its broken sounds, after Bassline K has loosened the earth with the most powerful basses. Elea drives the expedition group even further into the throbbing black depth with her staccato drums. There, Zünderella and Breakbeat Mountain will drive you from echo chamber to echo chamber at a fast pace, while you still wonder if you are really hearing the drums and chants from ancient times or if your senses are already playing tricks on you…
Main Route Deepening:
Adjacent to the already explored areas is a grotto where a goblin was last sighted. Dubisfaction will take away your fear with Amen-breaks and prepare you to get to the bottom of this mystery. To be prepared for any eventuality, we have been able to inspire the experts for sub-bass geology and mythical creatures Misha Freshin [Dublin] and Tone Walsh [Cork] from Ireland for this risky tour. With their research institute "in:Habit Records", they now look back on a 5-year research career in which they were responsible for numerous groundbreaking discoveries. To really penetrate into the last outposts of the cave, Drumago, the humanized drilling robot, will pull out the jackhammers and diamond drills to open up the last disturbing corners for you.
Prepare to immerse yourself in a world full of throbbing rhythms and disturbing creatures. Be ready for an unforgettable night full of adventure!
Empore:
Bassline K
Elea B2B NeubaugeBeat
Zünderella B2B Breakbeat Mountain
Auditorium:
Dubisfaction
Misha Freshin | in:Habit Rec.
Tone Walsh | in:Habit Rec.
Drumago
> Tickets <