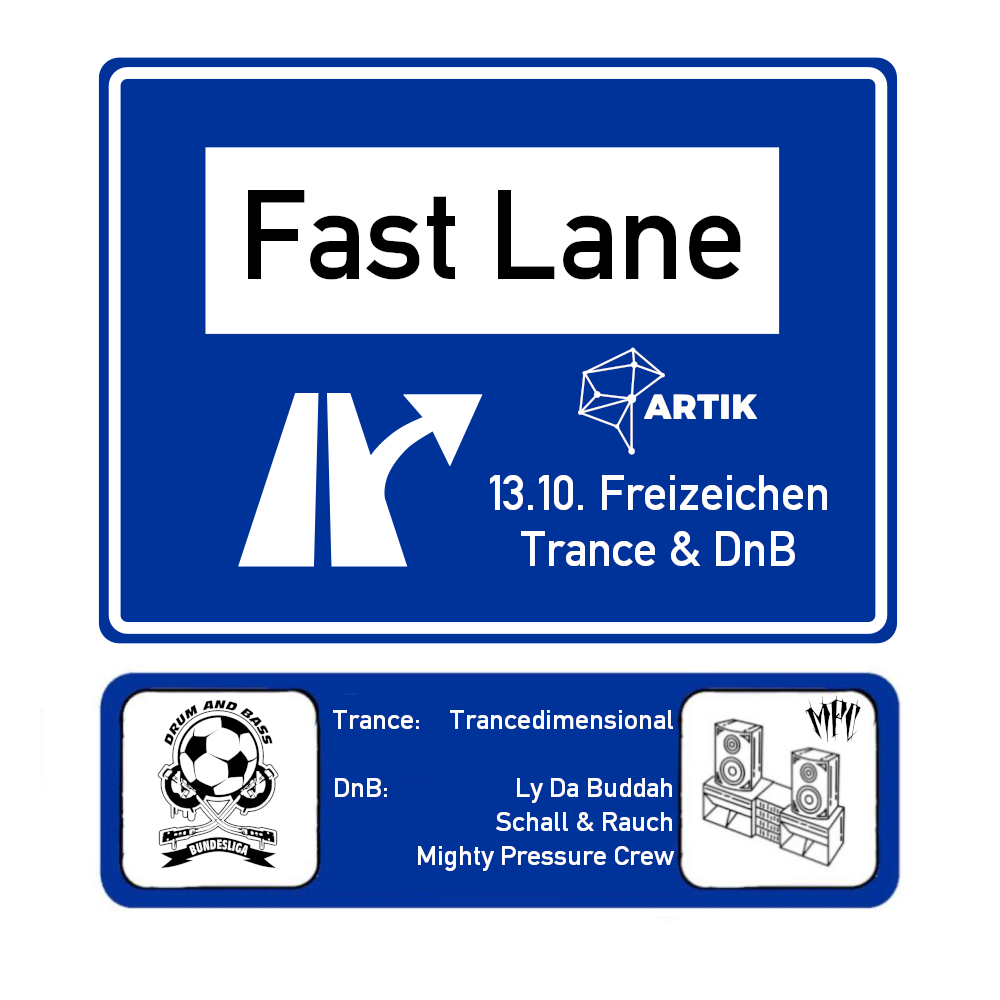 Once again, we're giving it the beans in the FAST LANE! 
Get ready for the race of the year! We're gonna tear through an electronic world full of dodgy overtakes and party the night away. We're bringing you two banging dance floors that'll transport you to a whole different sound dimension.
On the Trance Floor, you'll be facing the fastest vibes Trancy Chatman and his Trancedimension racing crew can deliver. Feel the pulse of the music, get hypnotized by those banging melodies and euphoric beats. It's a place for non-stop ecstasy and an unforgettable experience that'll have you glued to your seat!
But wait, there's more! For those who love their rhythms fast and broken, we've got the DnB track. Starting with a drift Show the Schall & Rauch Crew is setting the pace. After this the Drum & Bass Bundesliga Team "Dreiländer Cräcks" plays their Home Game for this Season. Last but not least Ly Da Buddah is going to spin some Highspeed rounds on the Raceway. So let those massive basslines, high-revving breakbeats, and nitrous-boosted drops take you for a ride. It's an adrenaline rush, guaranteed!
The "Fast Lane" is open to all you party animals who want to fly down the asphalt and turn night into day. An unforgettable experience awaits you – and we promise no loo breaks!
NO SEXISM! NO RACISM! NO TERFS/SWERFS! NO BULLSHIT!
Tickets: KLICK